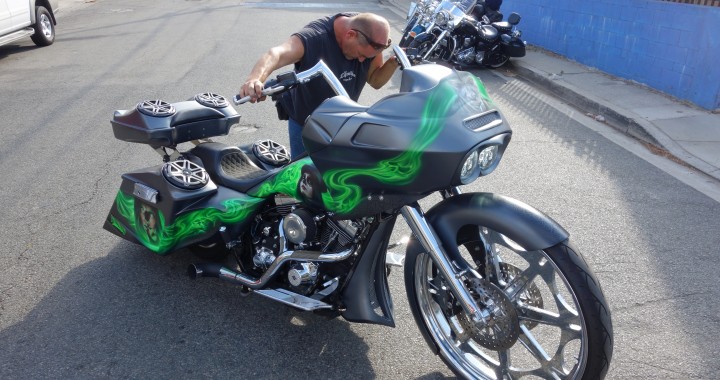 Here's something you don't see every day. We delivered two custom VooDoo bikes into a local warehouse in Los Angeles. From there they get crated up and shipped overseas.
The driver Rick was being extra careful with these bikes. They are valued at around $80K each! They have real "surround" sound from all those speakers. We didn't turn on the stereo but it must sound terrific.
The driver was concerned in the dip between the sidewalk and the driveway. He was right to be concerned. The bottom panniers would have scraped the pavement if he didn't raise it up. As you can see in the video, he lowered the suspension to get a firm footing, and then raised it up to clear the back of the bike. He maintained great control of the bike going up the ramp into the warehouse.
Photos are nice but the video we shot is better. It really shows the care he gives to every motorcycle. Enjoy.
VooDoo Bikeworks also sells wheels, audio, body work, and more. Check out Voodoo Bikeworks.