Whether you're shipping a Harley to Henderson or a Vespa to Venice, with MoverQuest motorcycle transport referral services, you can rest assured that your bike will be handled by trained professionals.
Your motorcycle will be carefully loaded onto a custom motorcycle pallet and strapped down securely. Crating is not necessary. All bikes are shipped in air-ride suspension trailers (not rough-riding freight trucks). Loading ramps can prove to be a risky way to load your valuable motorcycle onto the truck. That's why the drivers only use lift-gates, allowing your bike to stay completely level when moving it from the ground into the truck.
Enclosed trailers are used to fully protect your bike during transportation. Motorcycles are not loaded into pickup trucks, flatbed trailers, or open car carriers.
Get a motorcycle shipping quote in the right sidebar.
Every bike is double-checked before any vehicle movement begins. Your bike is ready to meet at the destination you safe and sound. No surprises. No excuses. MoverQuest and its affiliates are as serious about motorcycles as you are.
Your motorcycle will be handled by an experienced professional. Quick load and delivery dates are available. Last minute jobs can usually be accomodated.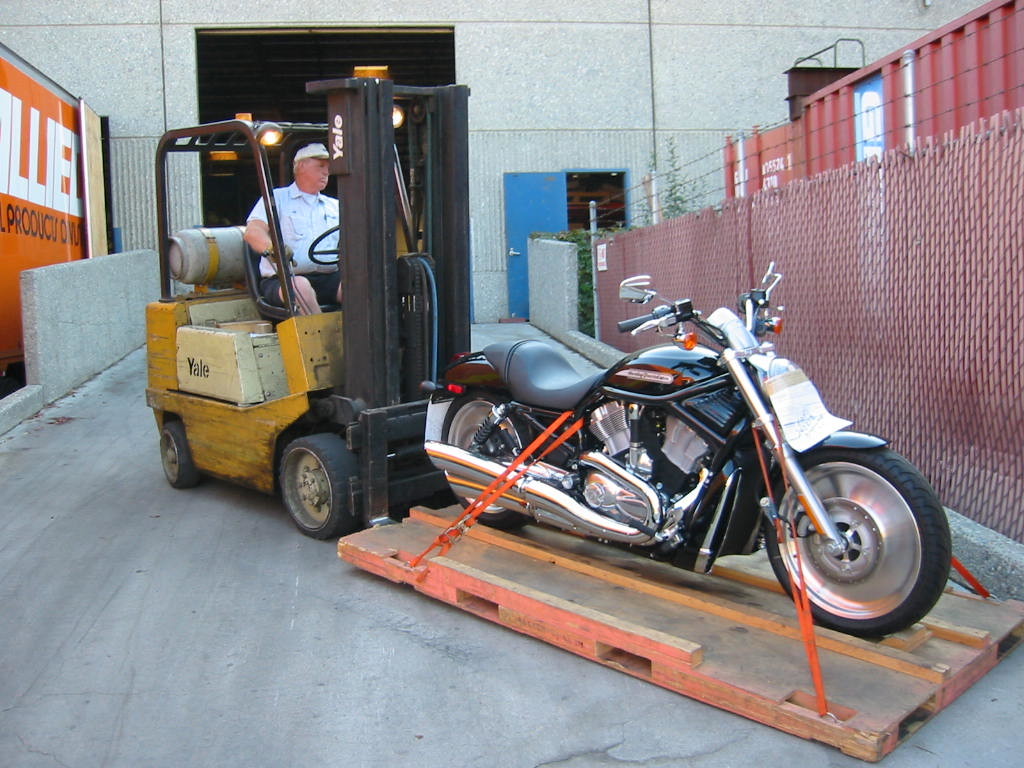 We give quotes to transport motorcycles to and from Alabama, AL, Alaska, AK, Arizona, AZ, Arkansas, AR, California, CA, Colorado, CO, Connecticut, CT, Delaware, DE, District Of Columbia, DC, Florida, FL, Georgia, GA, Hawaii, HI, Idaho, ID, Illinois, IL, Indiana, IN, Iowa, IA, Kansas, KS, Kentucky, KY, Louisiana, LA, Maine, ME, Maryland, MD, Massachusetts, MA, Michigan, MI, Minnesota, MN, Mississippi, MS, Missouri, MO, Montana, MT, Nebraska, NE, Nevada, NV, New Hampshire, NH, New Jersey, NJ, New Mexico, NM, New York, NY, North Carolina, NC, North Dakota, ND, Ohio, OH, Oklahoma, OK, Oregon, OR, Pennsylvania, PA, Rhode Island, RI, South Carolina, SC, South Dakota, SD, Tennessee, TN, Texas, TX, Utah, UT, Vermont, VT, Virginia, VA, Washington, WA, West Virginia, WV, Wisconsin, WI, and Wyoming, WY.
We give quotes to move motorcycles to and from Canada – British Columbia (BC), Alberta (AB), Saskatchewan (SK), Manitoba (MB), Ontario (ON), Quebec (QC), New Brunswick (NB), Nova Scotia (NS), Price Edwards Island (PEI), and Newfoundland (NL).
We give quotes to ship motorcycles overseas, to New Zealand, Australia, Japan, UK, England, Ireland, Scotland, Norway, Sweden, Finland, Germany, Netherlands, Belgium, France, Italy, Spain, Switzerland, Poland, and South Africa.
We give quotes to transport motorcycles for buyers from eBay, CycleTrader (Cycle Trader), CraigsList, Harley Trader, and others. We move motorcycle to all the shows like Sturgis, Daytona Bike Week, or any other show.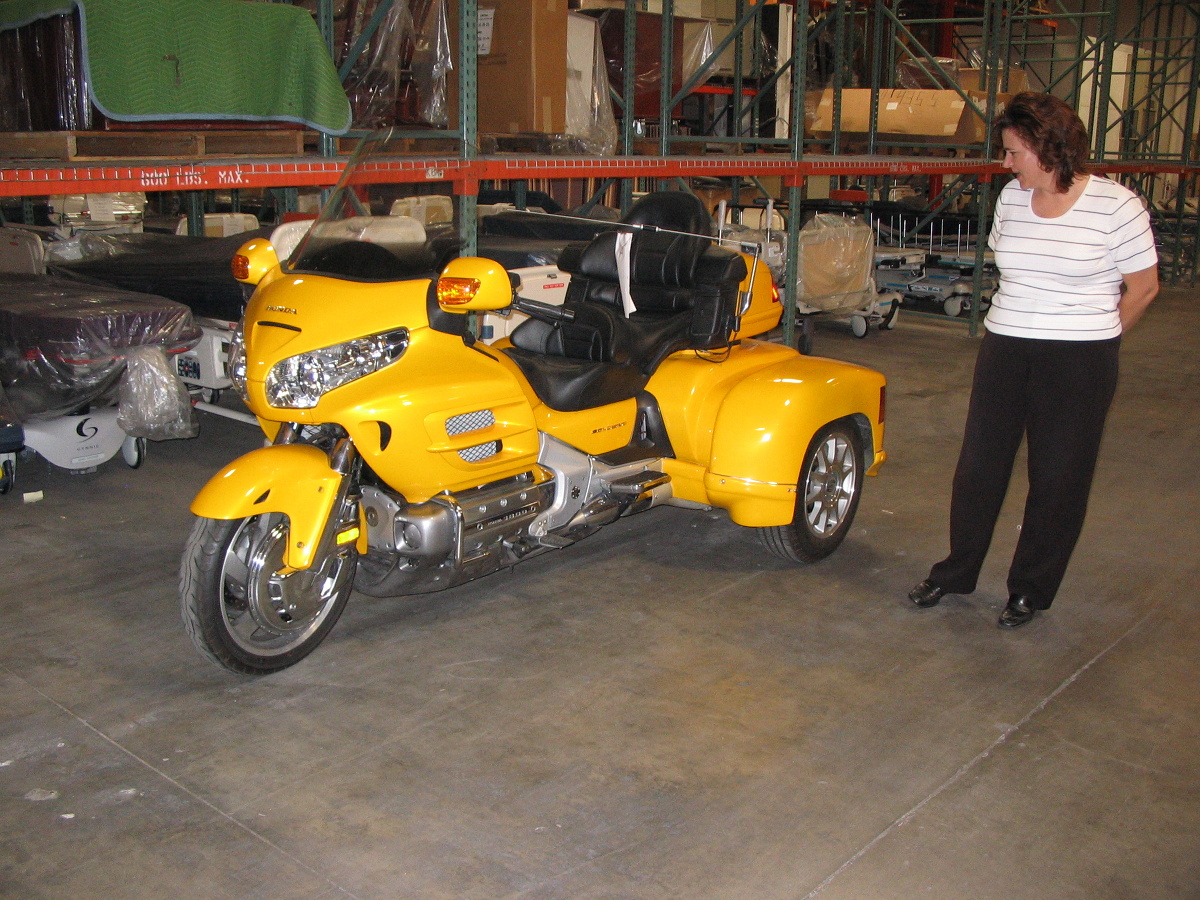 Fill out the quote request form in the right sidebar to get a motorcycle shipping quote.