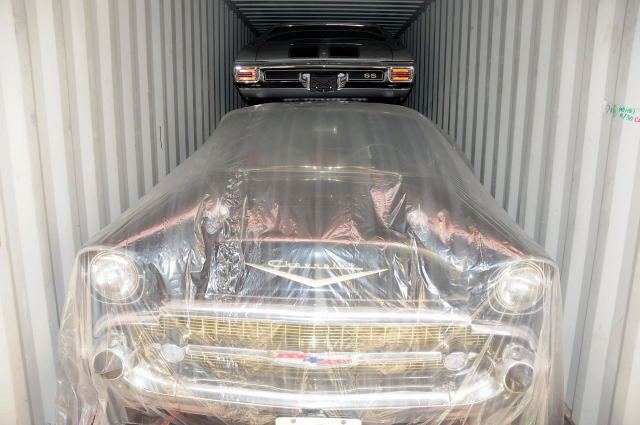 Do you need some international moving services? Let us help. We can give quotes for international shipping of vehicles, motorcycles, freight and most importantly household goods. We can quote on 20′ containers and 40′ containers overseas.
Here is a good example. For one particular customer near Houston Texas, our perferred carrier just shipped 4 motorcycles, a classic car and about 20 boxes of parts and tools to Oslo, Norway. The same customer also had the shipping company pack, load and ship a 20' container full of his household goods to a home in Singapore.
We quote many different categories of international shipping (freight, vehicles, motorcycles, domestic household goods, and special products like fine arts). We have a handful of international forwarders and movers that we have worked with over the years that do great work. If the shipment warrants it we will have a local agent do a visual survey so that our quote is as accurate as possible.
Fill out the quote request form in the right sidebar and we'll get back to you soon.
We can also quote a price faster if you can give us a very accurate list of what is being shipped. Some customers are even sending us photos or videos of their shipment so we can get a real good feel for what needs to move. Our ocean forwarders handle all the documentation and paperwork for customs clearance.
If you are asking for door to door service, where the shipment is delivered right into your new residence, what is the city and maybe even specific address? It helps us give the most accurate quote if you happen to have this information. As with all of our shipments, the more information we can get up front, the more accurate our quote will be.
Here are some of the countries we have quoted:
Japan
Australia
New Zealand
Hawaii
Germany
UK
England
Scotland
Ireland
Wales
France
Spain
Italy
The Netherlands
And more. Just ask if you need something delivered to somewhere that's not on the list.
Please fill out the quote request form in the right sidebar and we'll get back to you very soon with a quote and some helpful information.
Feel free to call Barry about your shipment at 800-410-7499.