In early 2005 The Tonight Show With Jay Leno, Harley-Davidson, and Bartel's Harley auctioned off a Road King on eBay to help the tsunami victims in South Asia. The bike was auctioned off for a whopping $800,100.00. The money raised from the bike's auction on eBay benefited the American Red Cross International Disaster Relief efforts.
Man, this is a bike you do NOT want to have any damage on. Here I am with the bike, personally overseeing the packing and loading.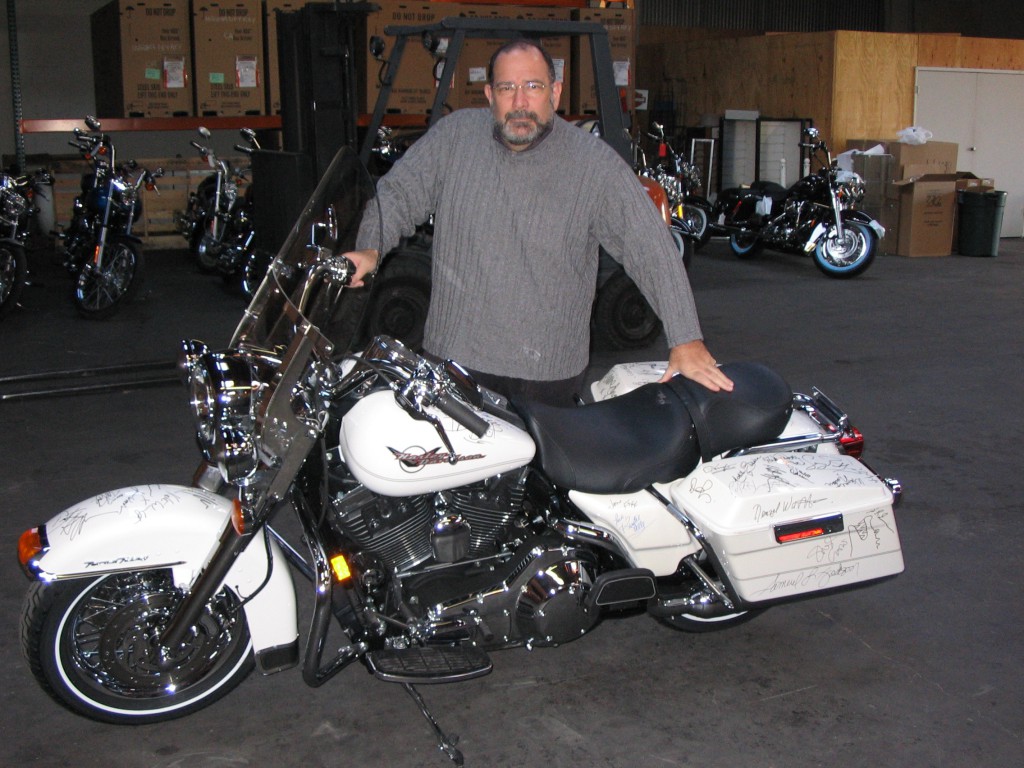 While the motorcycle was on the eBay auction, Jay Leno invited his guests to autograph the bike.
Celebrities that have signed the Jay Leno Harley include: Jay Leno, Patricia Arquette, Cate Blanchett, Jimmy Buffett, Caron Butler, Gerard Butler, Don Cheadle, Thomas Haden Church, Bill Cosby, Simon Cowell, Sheryl Crow, Ellen DeGeneres, Leonardo DiCaprio, Snoop Dogg, Minnie Driver, Jamie Foxx, Kenny G, James Garner, Jennifer Garner, Paul Giamatti, Jeff Gordon, Jon Heder, Dustin Hoffman, Steve Irwin, Samuel L. Jackson, Jesse James, Scarlett Johansson, Nicole Kidman, Ashton Kutcher, Denis Leary, Matt LeBlanc, Téa Leoni, Evangeline Lilly, Lyle Lovett, Virginia Madsen, Chris Matthews, Dennis Miller, Demi Moore, Michael Moore, Wayne Newton, Sharon Osbourne, Dr. Phil, Tara Reid, Michael Richards, Tim Robbins, Mickey Rooney, Emmy Rossum, Meg Ryan, Gov. Arnold Schwarzenegger, William Shatner, Nicollette Sheridan, Ashlee Simpson, Kevin Smith, David Spade, Sylvester Stallone, Kiefer Sutherland, Donald Trump, George Wallace, Denzel Washington, Brian Williams, Kate Winslet, and James Woods.
Here's a shot of the left side of the gas tank.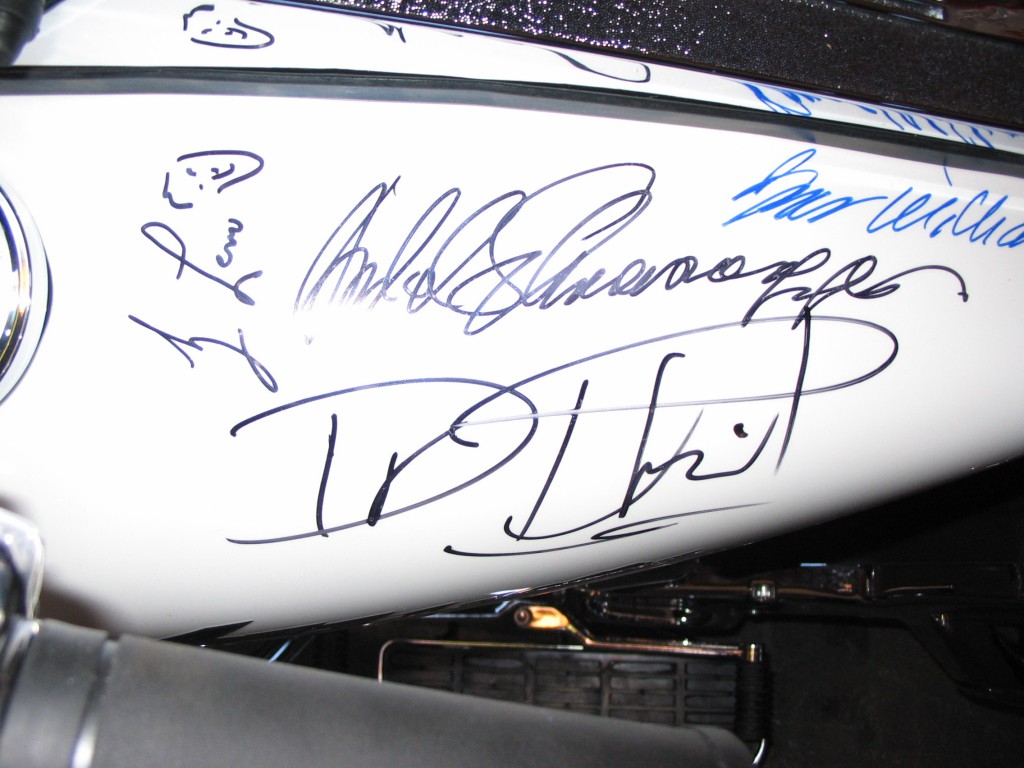 Here's the left side panniers.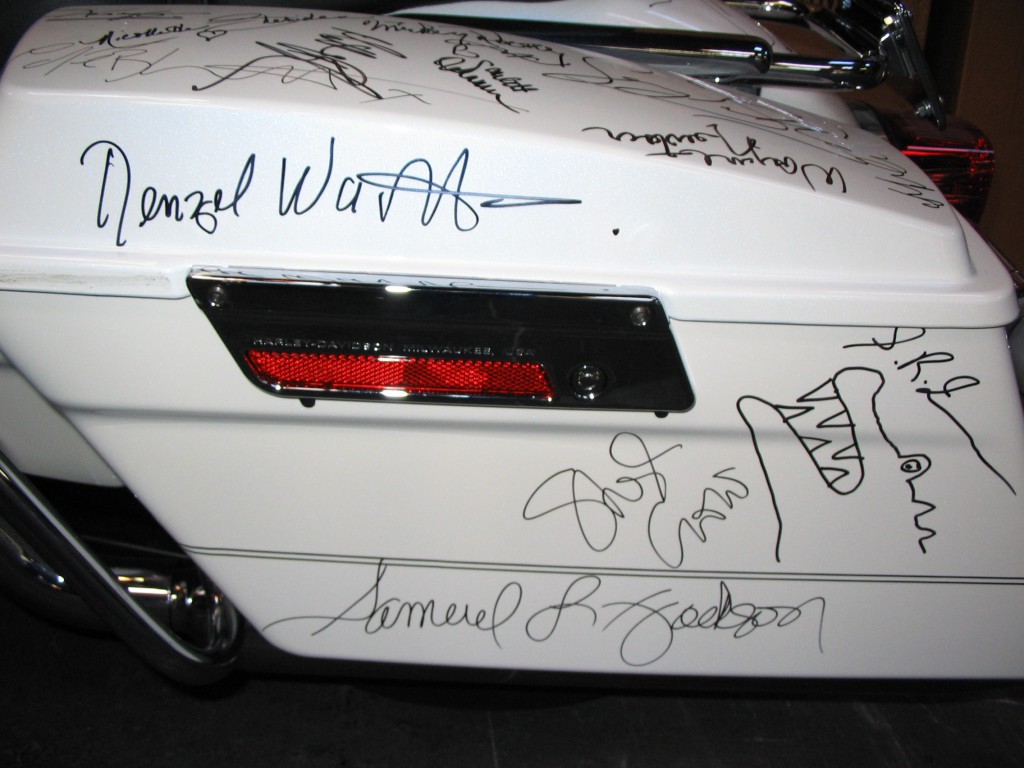 The first thing to do is strap it down to the pallet with the plastic covering in place.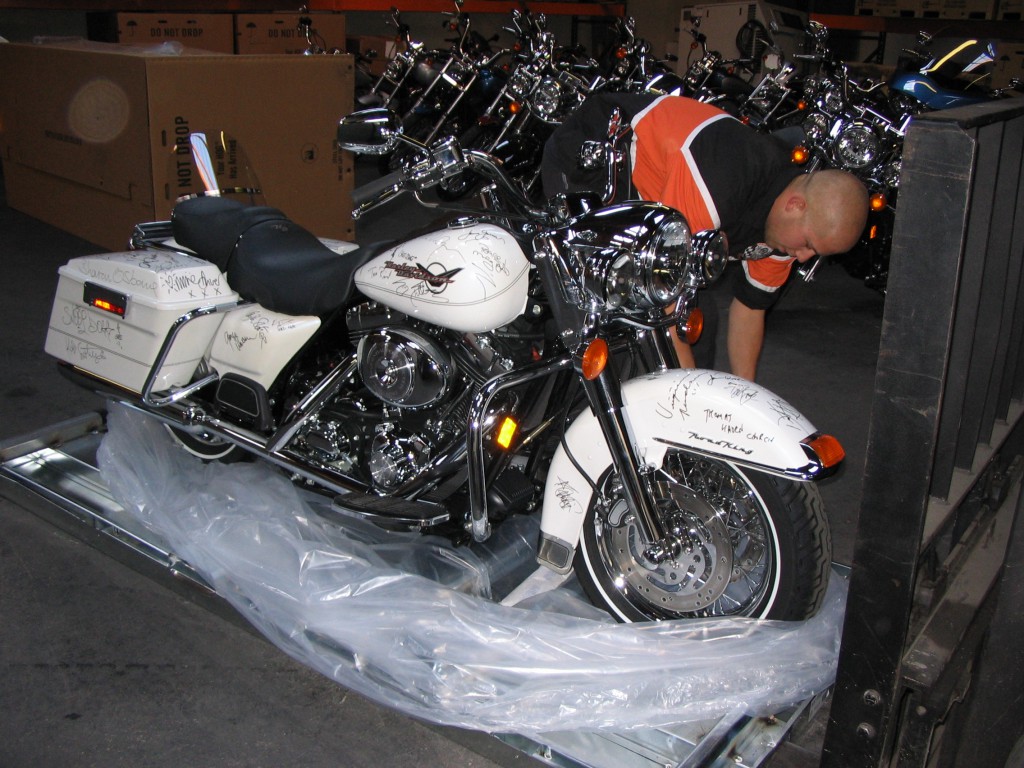 Next, wrap it up.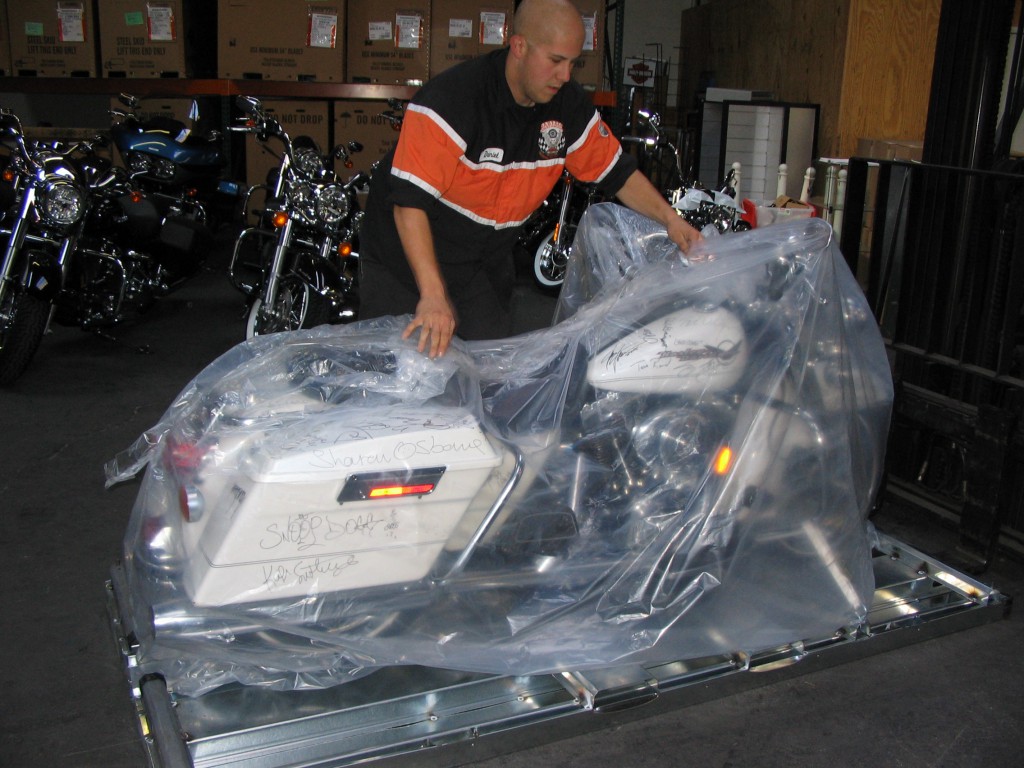 Then attach the aluminum frame supports and cover it up with the cardboard top.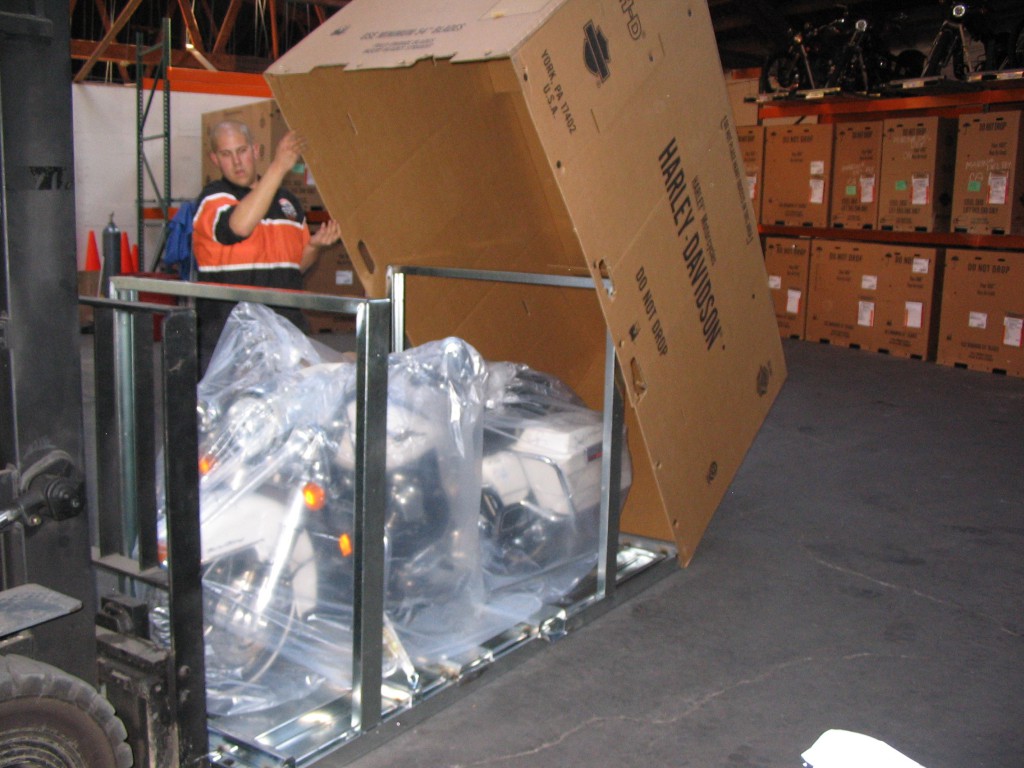 We moved this bike to it's new home in Houston TX, damage-free. This was the most expensive item we've ever moved.