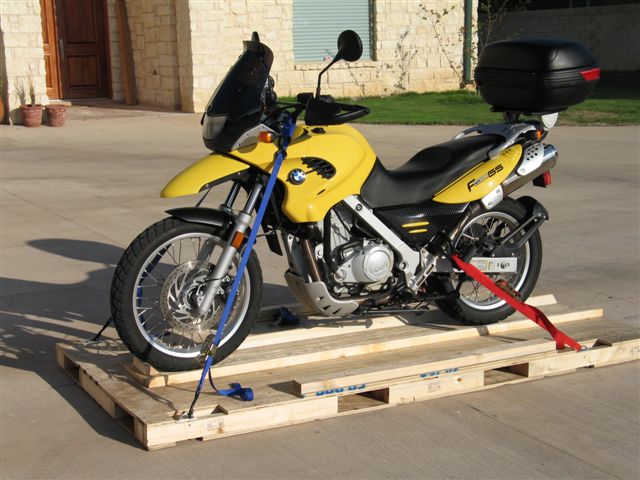 Motorcycle Shipping to or from California.
Are you looking for a professional company to ship your motorcycle to or from California? Let us give you a quote! We have given quotes for thousands of motorcycles all over the country. We can get a quote to move your bike too. Competitive prices. Fast service. Guaranteed pickup and delivery. You're not going to find a better way to ship your motorcycle. Our shipping referrals are fully licensed, bonded, and have years of great service.
Fill out the quote request form in the right sidebar to get a motorcycle shipping quote.
The carriers can pick up and deliver the motorcycle to your home or office. We can service most locations in California. They deliver to almost any location in the USA or overseas. Some common locations are:
Northern California:
San Francisco CA
San Jose CA
San Leandro CA
Berkeley CA
Walnut Creek CA
Stockton CA
Sacramento CA
Redding CA
Fresno CA
Southern California:
Bakersfield CA
Santa Barbara CA
Los Angeles CA
Long Beach CA
Orange County CA
Riverside CA
Oceanside CA
Temecula CA
Hemet CA
Oceanside CA
San Diego CA
As an added bonus, they have warehouses in these cities for an optional customer pickup or drop off. There is no additional charge to use the warehouses:
Sacramento, CA
San Jose, CA
San Diego is actually in Poway, CA
Los Angeles is Santa Fe Springs, CA
Feel free to call us at 1-800-410-7499.